Upfront Due Diligence: Get the Inside Scoop Before the Deal
The best time to discover potential issues that can delay or prevent settlement or lead to unanticipated expenses is early in the process. The sooner potential issues are uncovered, the easier it is to solve them and reduce stress with minimal or no delays.
That's why the Cornerstone Report was created: to find any obstacles to achieving the American Dream as soon as possible.
Uncovering Potential Issues Early
By using information from many industry and government databases, the Cornerstone Report finds issues that normally wouldn't be uncovered until an in-depth title search is done, which typically happens much closer to settlement, including:
Covenants and Restrictions
Last Deed of Record
Notices of Violations
Other Major Title Impediments
Possible Open Judgments and Liens
Possible Open Mortgages
Possible Tax Issues
Is a Deal Worth Doing?
For much less than the cost of a full-blown title search, the Cornerstone Report can help you decide whether to move forward or to pass on a deal before you've invested a lot of time, effort, and money. If you know the county, address, block, and lot, the Cornerstone Report is the quickest, easiest, most cost-efficient way to get the insights you need to make a decision.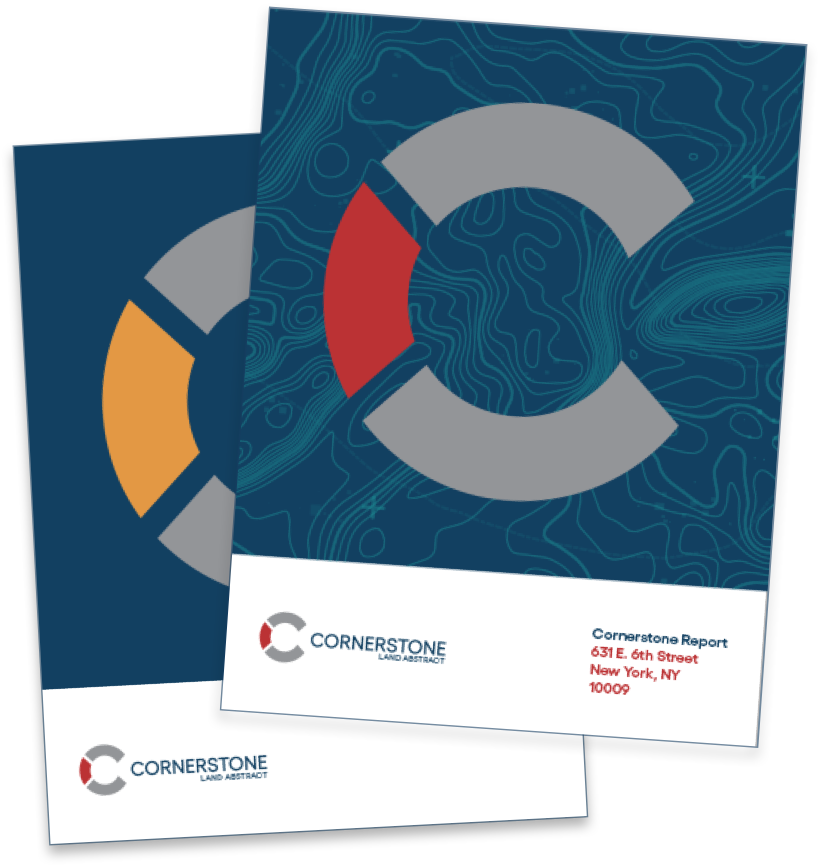 Working with Cornerstone was fantastic! The customer service was above and beyond. I highly recommend them!

– Attorney
As a full service real estate development company, our needs are vast and Cornerstone always exceeds our expectations.
– Real Estate Developer
Cornerstone was professional, knowledgeable and very responsive. I've recommended them to several friends and they've all had positive experiences.
– Homebuyer
Cornerstone is the best in the biz. They handled a particularly brutal closing where I had 99 problems, but title wasn't one of them. Highly recommend!
– Real Estate Developer